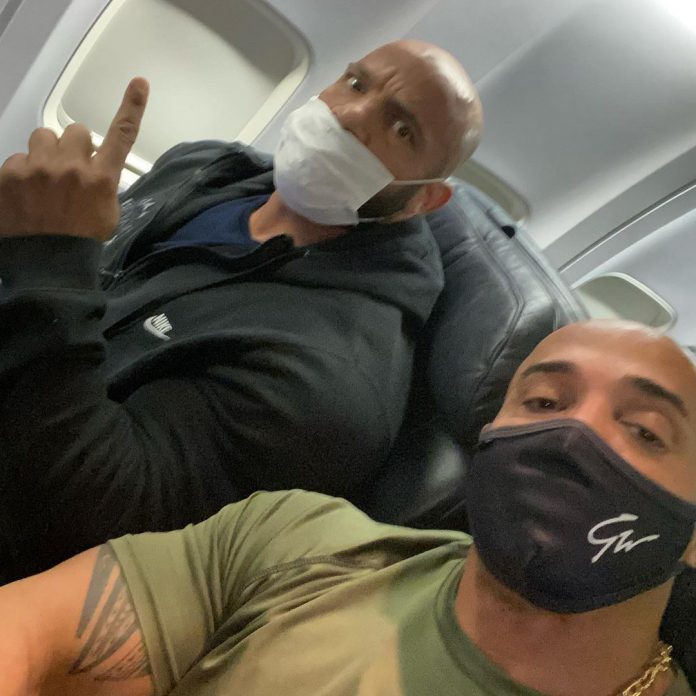 Big Ramy und Dennis James befinden sich moemnatan auf dem Weg nach Orlando. Am kommenden Samstag wird Ramy in Florida auf der Bühen stehen. Dennis James hat die beste Form von Ramy angekündigt.
Orlando, it's about to be on!
Big Ramy auf dem Weg nach Orlando
Um die Teilnahme beim Olympia nicht zu gefährden hat Ramy die letzten Tage in Arizona gebracht. Im "Camp Menace" hat sich Dennis um das Training von Ramy gekümmert.